Big Family Friendly Hotels that Sleep 5, 6, 7, 8 in One Room in New York City
Planning a New York City vacation for your big family? Is the Big Apple on your family's travel bucket list?
No matter what your budget, we can help you find accommodations for your big family in NYC. Today we highlight six NYC hotels that sleep big families in one room. Visit SixSuitcaseTravel.com to explore more NYC hotels that can accommodate big families.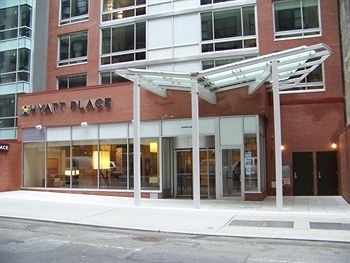 This Hyatt offers spacious, contemporary guestrooms with contemporary decor with stylish furnishings, including plush Hyatt Grand Beds and state-of-the-art media and work centers. You'll love the 42″ HDTV, sofa, free WiFi and remote printing. Rooms for big families of six include 2 queens and a sofa sleeper. Amenities include a free hot breakfast buffet.
Located within walking distance of Times Square, Grand Central Station and numerous transportation hubs this Best Western offers spacious suites for big families. Choose from one bedroom apartments or suites that offer four bedrooms for your stay. Amenities include kitchens, a free breakfast buffet, and free wifi. Additional perks include free newspapers, magazines, and tea or coffee throughout the day. Dozens of free classes like yoga, kettlebell, and pilates are on deck. A basketball court, a sauna steam room, and two inviting swimming pools are right downstairs.
Centrally located within walking distance of many popular New York City points of interest, including Penn Station, the Port Authority of New York and New Jersey (PATH) 23rd Street Station, the Empire State Building, Broadway theaters, Madison Square Garden arena and Times Square. This hotel offers rooms with a king and 2 doubles. Hotel amenities include free breakfast buffet and free wifi.
View All New York City Hotel Listings for Big Families
Close to Broadway Theaters, shopping, dining and sporting events, this property offers rooms with 2 doubles and a sofa sleeper. Children 17 and under stay free with an adult. Two restaurants are on site and breakfast is available for an extra charge. Amenities include free wifi.
An all-suite hotel on Broadway in Times Square, surrounded by Broadway theaters, this hotel has 460 two-room guest suites. Onsite Ginger's Restaurant serves breakfast, lunch, and dinner. In-room childcare is available at an extra charge. Room amenities include a fridge and microwave.
Located in the heart of New York City in Midtown Manhattan, the stylish New York Hilton Midtown is within walking distance from New York's premier attractions such as Times Square, Radio City Music Hall, Fifth Avenue shopping, the Broadway Theatre district, Central Park, The Museum of Modern Art (MOMA) and many more iconic New York landmarks. Big families can find rooms with 2 doubles and a sofa sleeper. Enjoy a full selection of hot and cold breakfast items in Bridges Bar, or lunch and dinner in the Lobby Lounge. Rooms with 2 doubles and a sofa sleeper will accommodate families of six.
Has your big family stayed at any of the above properties? Help other families like yours, click on the hotel name to leave a hotel review.
Save
Save
Save
Save
Save